Pretending we live in a colorblind, equitable, integrated society is all fine and dandy until we're confronted with the harsh reality of life outside our sparkly high-rise buildings. Unfortunately, many of us don't ever venture far from the comfort of our self-inflicted social and physical bubbles. We don't see the problem. But, that doesn't mean it doesn't exist in our neighborhood, our cities, our countries, and our world.
Mexico City photographer Oscar Ruíz has decided that it's time we pull the blindfold off. (Let this series of photographs stand in for your own backyard because, no doubt, it can.)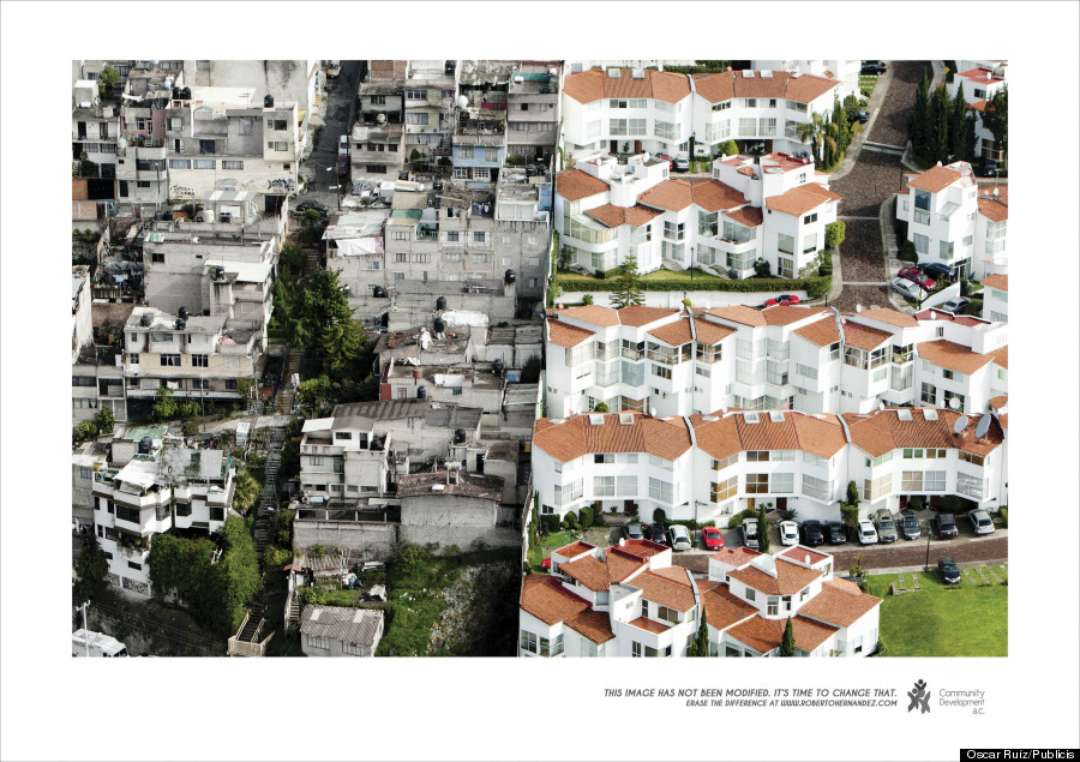 In Mexico, economic inequality is, imaginably, best examined and illustrated through unaltered photo documentation: the advertisements were put together by Mexican ad firm Publicis, in a campaign that seeks to underline the wealth disparity in the country in order to fix the problem and level the playing field. As such, each image reads: "This image has not been modified. It's time to change that."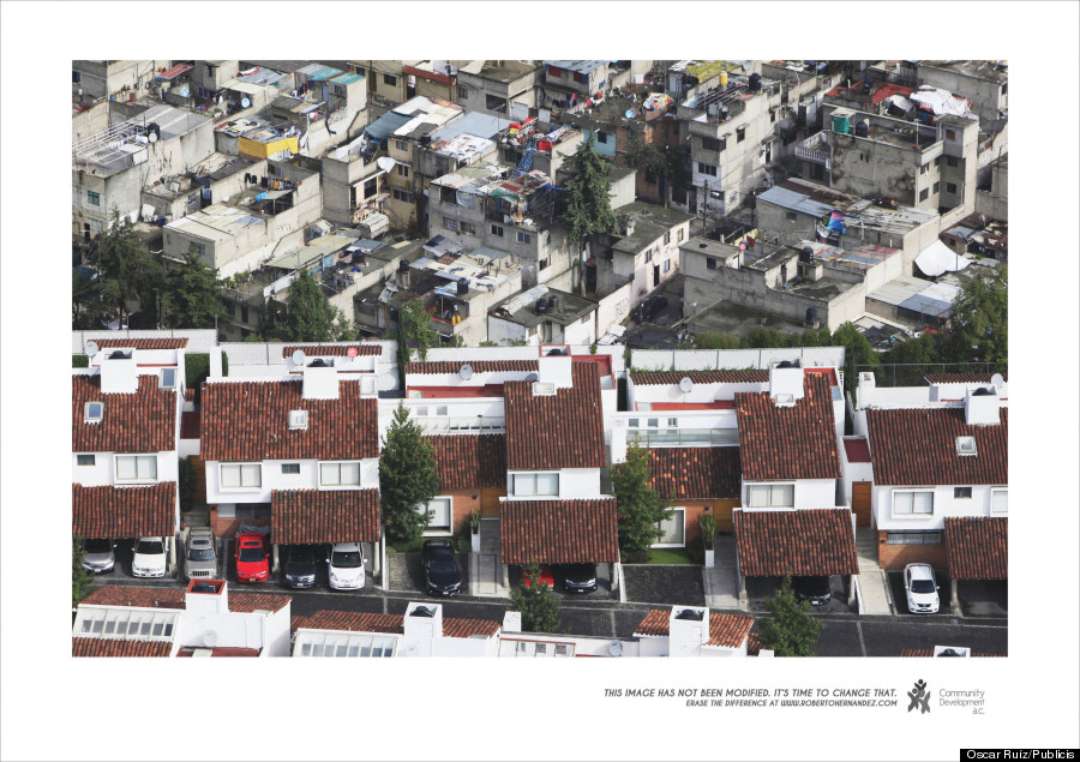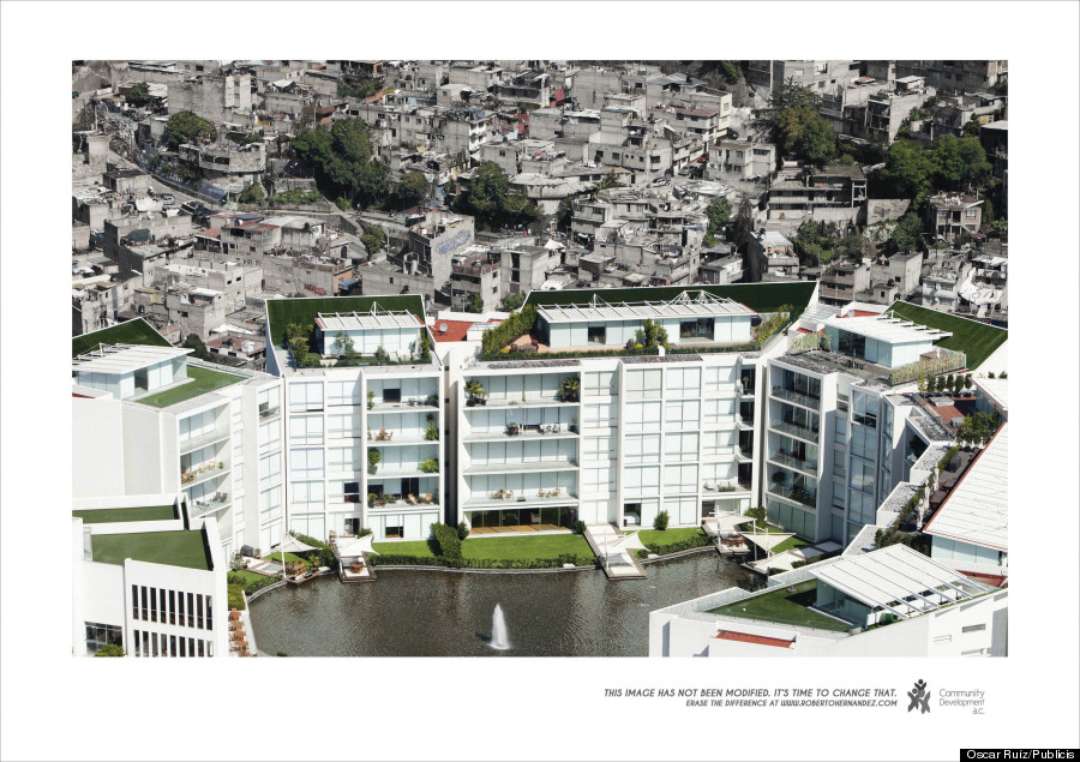 Perhaps these snapshots of Mexico City's reality can help us, in cities all over the world, acknowledge, address, and break down the walls that divide us. As high-rise structures are constantly and consistently erected in major metropolises, it is only appropriate to stop and really look at the boundaries we are creating between us.
Unless otherwise noted, all images via The Huffington Post, photos by Publicis/Oscar Ruiz
[…]
Brigette Brown
+ artículo publicado en architizer