Earlier in February, the state of California got a whole lot greener with the opening ofIvanpah, the world's largest solar thermal energy plant. The plant has a capacity to power 140,000 homes with clean energy through a system that focuses solar energy to create steam for powering turbines —although the massive solar field's reflective cells reportedly fried some birds flying overhead. This week, the Golden State will get even closer to its goal of sourcing a third of its power from renewable energy sources.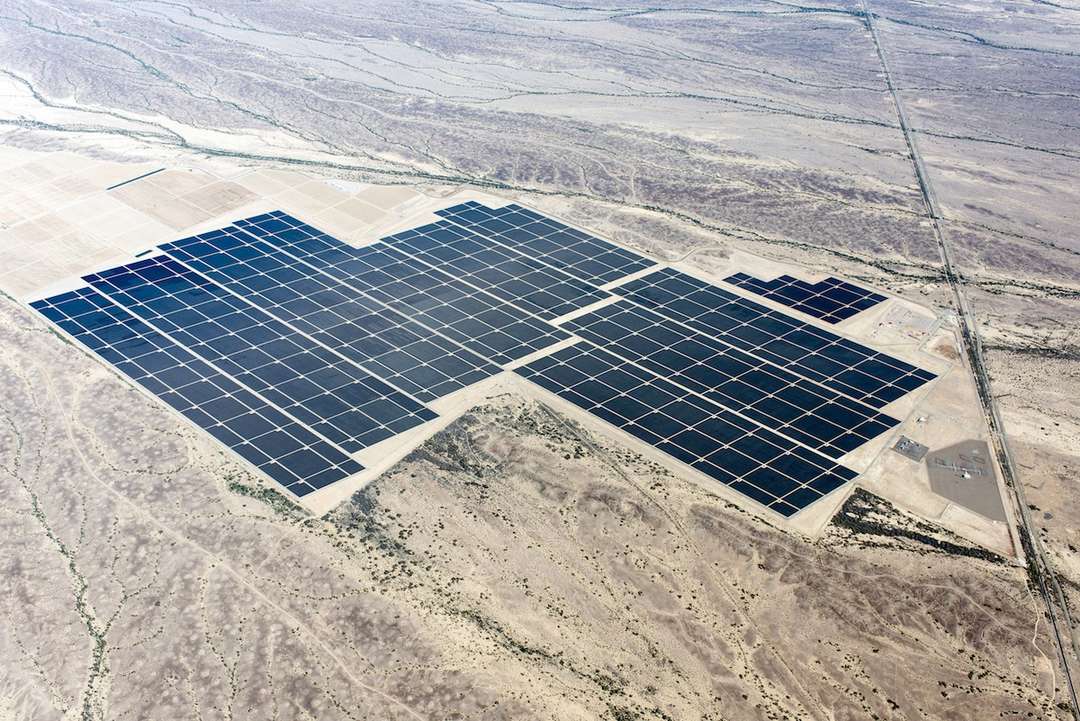 Photo via
Situated on 2,400 acres of desolate desert land somewhere between Yuma and Phoenix, the world's largest fully-operational solar power plant has recently finished construction. With a maximum capacity of 290 megawatts, the Agua Caliente power plant will generate renewable energy for 230,000 homes back in California. That's roughly the energy output generated by dirty coal-fired power plants. San Francisco's Pacific Gas and Electric Co. will harness that power to help make the Golden State a little greener.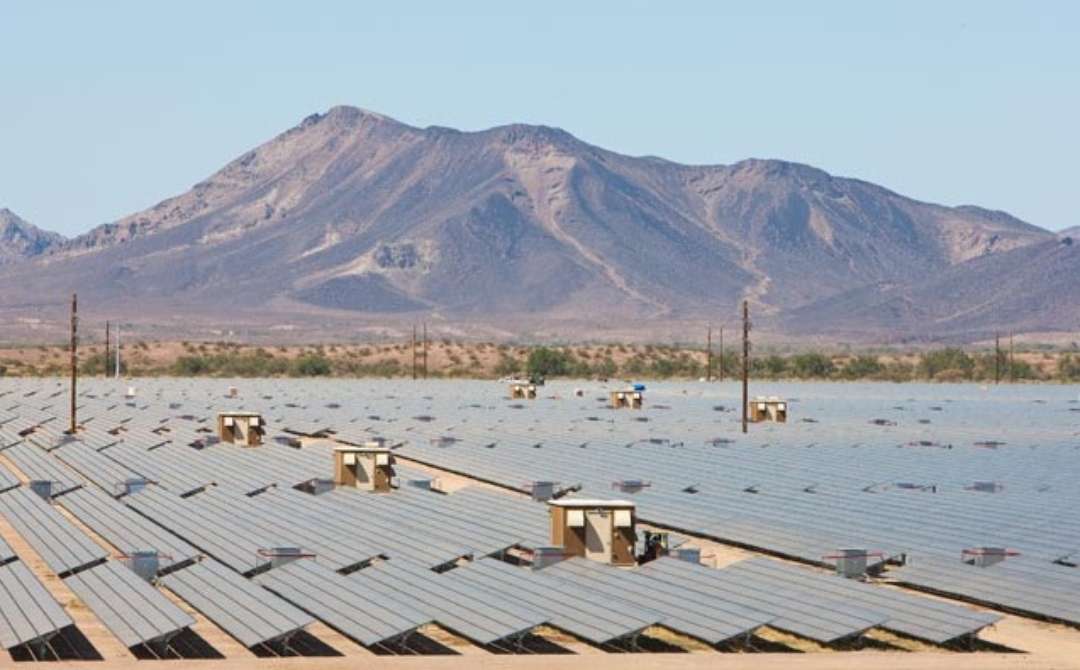 Photo via
Each year, the massive solar field will prevent around 324,000 tons of CO2 emissions from entering the atmosphere — that's the equivalent of taking 70,000 cars off of the road. Special thin solar panels developed by First Solar were used for the project, which was funded in part by a federal loan, and named Solar Project of the Year by Renewable Energy World. From a bird's eye view, the arrangement of solar panels appears as a grid of extra large mirrors. We just hope the birds flying over Agua Caliente won't face the same fate as those at Ivanpah.
via Inhabitat
[…]
James Bartolacci
+ artículo publicado en architizer